Meet Our Team of Magical Santa's
At RentaSanta.com, we understand that the holiday season is a busy time for everyone, including Santa himself! If I'm already booked for your desired time, don't worry—you can still bring the magic of Christmas to your event. Meet our handpicked team of professional Santas, who have been trained to deliver the same joyful experience you've come to expect from me.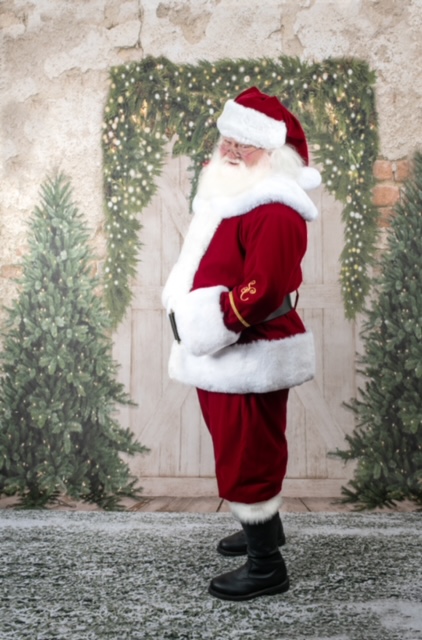 Santa DBA
DBASanta and his wife just celebrated their 50th wedding anniversary with their three daughters and eight grandchildren. He moved into the metro Charlotte area in the fall of 2020 and entertains throughout North and South Carolina. He is real bearded, insured and can provide a background check. He has 20+ years experience with photographer's outdoor & studio sessions, corporate & community events, business & private parties, and HOA & home visits. Throughout the year he experiences first hand the universal appeal of Santa with children, as well as adults. Seeing the joy and wonder on their faces does this Santa's heart much good!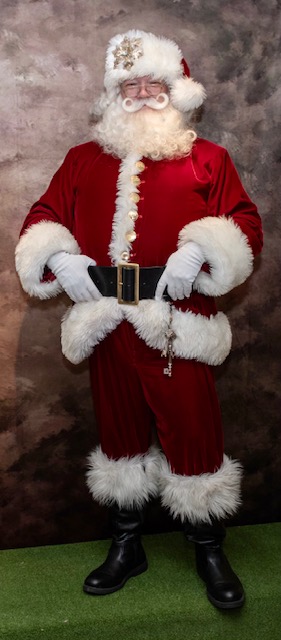 Santa Joe
Experience: 7 years
Specialty: Home visits, and photography.
Languages: English
Bio: Santa Joe has been a Professional Santa for 7 years. He has been through several Santa Schools (yes there are schools for Santa) and does amazing well. His suits are custom made and he will bring joy and happiness to your event.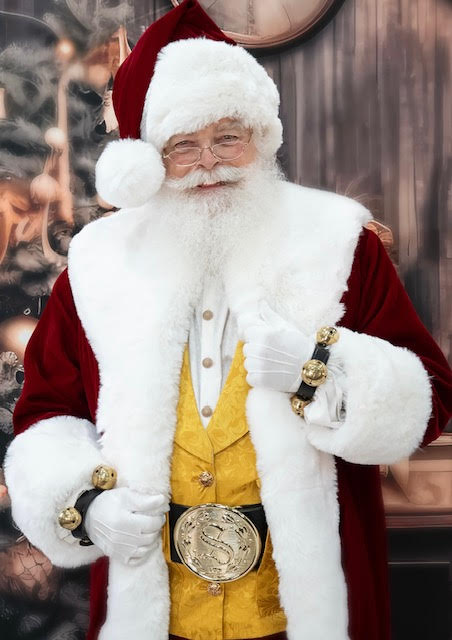 Santa Ray
Santa Ray, the genuine bearded Santa Claus with a twinkle in his eyes, is the very essence of holiday magic.
With a heart full of warmth and a real snowy beard, he brings joy wherever he goes. His presence alone spreads cheer like a blanket of freshly fallen snow.
There's nothing Santa Ray loves more than seeing the wonder in children's eyes. Their laughter and innocent excitement are his greatest gifts.
If you ever cross paths with a bearded man exuding a special twinkle, you've encountered Santa Ray, the living embodiment of holiday wonder and delight.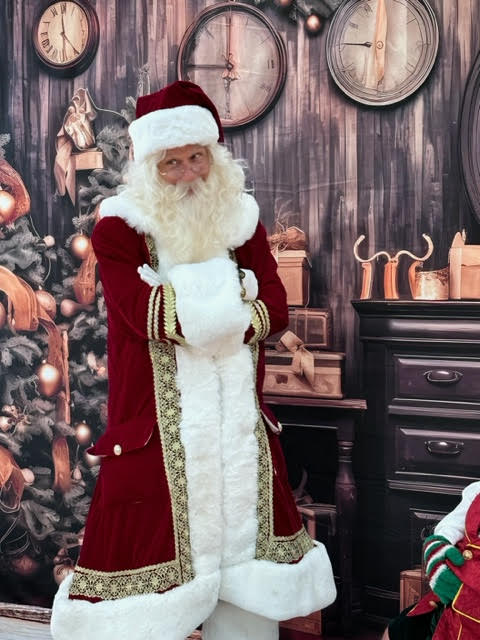 Santa Matthew
You will believe in the magic of Christmas when you invite Santa Matthew to your community gathering, private party, corporate event or family gathering.
Santa Matthew is an experienced character who will entertain and delight children and adults with home visits, special deliveries, video and phone messages and storytelling.
Booking Information
To book one of our fabulous Santas, simply select your preferred Santa when filling out our booking form. All our Santas come with their own set of bells, a bag for gifts (if required), and that irreplaceable Christmas magic.
Remember, no matter which Santa you choose, you're guaranteed to experience the joy and enchantment that only RentaSanta.com can bring to your holiday festivities!
Happy Holidays!